Interview: Katie Carrion Dr. Z sits down with San Diego's Little Dame shop owner Katie Carrion [Part 3 of a 3-part series]*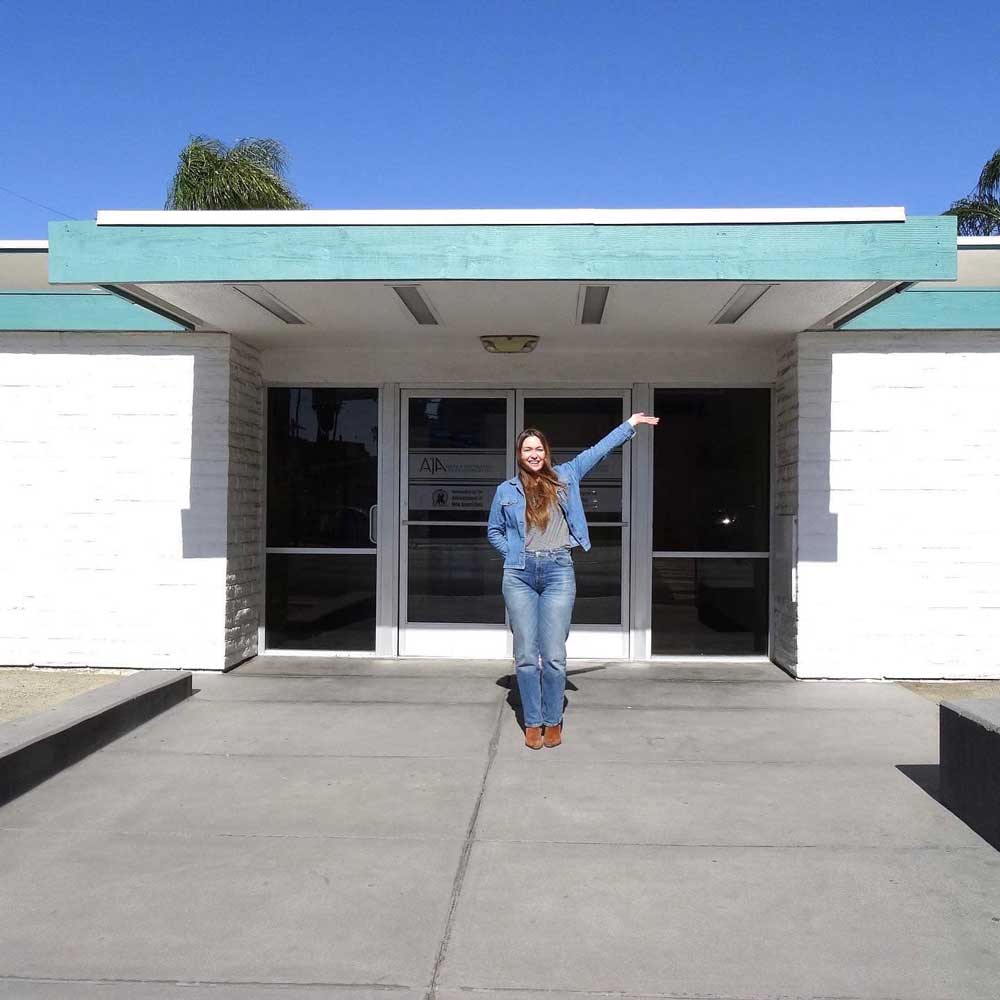 Michelle: Where are the women entrepreneurs that are doing this kind of work and supporting other artists, other people? I looked at different women business associations and I found lawyers, real estate agents, brokers. No, women entrepreneurs, artists, women who are helping to heal people.
There is Hera Hub, which is a women's co-work space, which is a cool space for women that was developed by a woman from San Diego. And it's huge now, national and probably international.
Katie: Wow.
Michelle: But there again, I think a lot of them are not necessarily entrepreneurs, so anyways, but it's just like here in the back of my mind,
Starting to think about having a directory of, you know, women organizations that advocate for women.
So definitely we become like, I've always imagined. That's the kind of place eventually that will house this kind of thing, which is, which is a huge other undertaking.
Katie: It's possible though.
Michelle: It is possible.
Katie: And I was like a great idea, like a group of women with businesses that are mission based.
Michelle: With the mission being marginalized groups not being disenfranchised anymore because the people who have the money are connected together through that money and the marketing, the group holds like, together whereas, you know, we're kind of individualized.
Katie: Yeah. Yeah. For sure. I was thinking when we were on this topic about women doing this work, I think that.
Like you said, like, is it because you're a woman you're facing challenges. I think that like, I placed myself here, so I accept my challenges. I'm fine with it. But I think women are nurturing and women…we're fixers. That's why we're like, oh, I see a need fulfilled, a need. And you know, I don't really know if I can envision a man doing my job where I'm like, I see value in the smallest business, right.
"I don't really know if I can envision a man doing my job…"
Because I see their artwork and how much love and passion they put into it and I want to help them. And so that's what Little Dame is. It's like a world. A community of makers and small businesses, and most of them are women-owned. So it's really fun for me. And it's fulfilling to see me to see like these people are filling their dreams while I'm fulfilling my dream.
Michelle: Like your tattoo artist who said in other tattoo shops customers come in and say, "I want this." There's no creativity. No collaboration on the art between the artist and the person. It's bullshit. And now they do their work out of your store and they get to be artists.
Katie: Exactly.
Michelle: This is why I do what I do, you know?
Katie: And it is awesome. And another big part of Little Dame is that I create a lot of events.
I think I'm really good at making events happen and envisioning like different ways that we could plug in different art forms like music, art
Michelle: Did Molly [Michelle's daughter] have an event there?
Katie: She did have a therapy event there. It was amazing. I wasn't part of it. I was in the front, but when I walked back there and there was crying, cause they were doing inner child work, you know, and I just like love to create those opportunities where, you know, I think people are about experience and they're like, oh, I'm going to go in the back of this random shop. And I'm going to cry about my life a little bit and then I'm going to come out and it would feel really good after, right.
And they didn't know they were going to have that experience prior. Yeah. Yeah.
But people were there. There was like six people. That's perfect. And what was really funny? The business association started to play music outside every Saturday. Oh. And I planned Molly's therapy workshop, not knowing. I'm like, I realized that like the week I was like, well, shit, there's going to be like a really loud band outline.
And so Molly's workshop ended up being in the back of the shop instead of like the front with all the windows. So you don't want the participants be distracted or feel like they're being watched like people out there, like clapping like that. And so they ended up having a lot of privacy and. It all ended up working out.
And like you literally plan a thing and then just have to like deal with all the random stuff that comes up. But the end result is so beautiful.
So I think that there's so much power in like people coming together and like offering vulnerability and. Although, like I am running like a boutique there are like special moments where like, we'll have like a live music show or have like a workshop and people just, they're just so happy to like, be together and like be witnessing art and your life.
And that's, those are the moments that are like, okay, this is why I'm doing this work. Right. Like balance it's like 80%, like I'm loving my life and 20% it kind of sucks.
Michelle: 80:20 is about right. Eighty percent of eating healthy and then 20% blowing it.
Katie: 80:20 is about right.
Michelle: What would you have liked to know when you were starting out?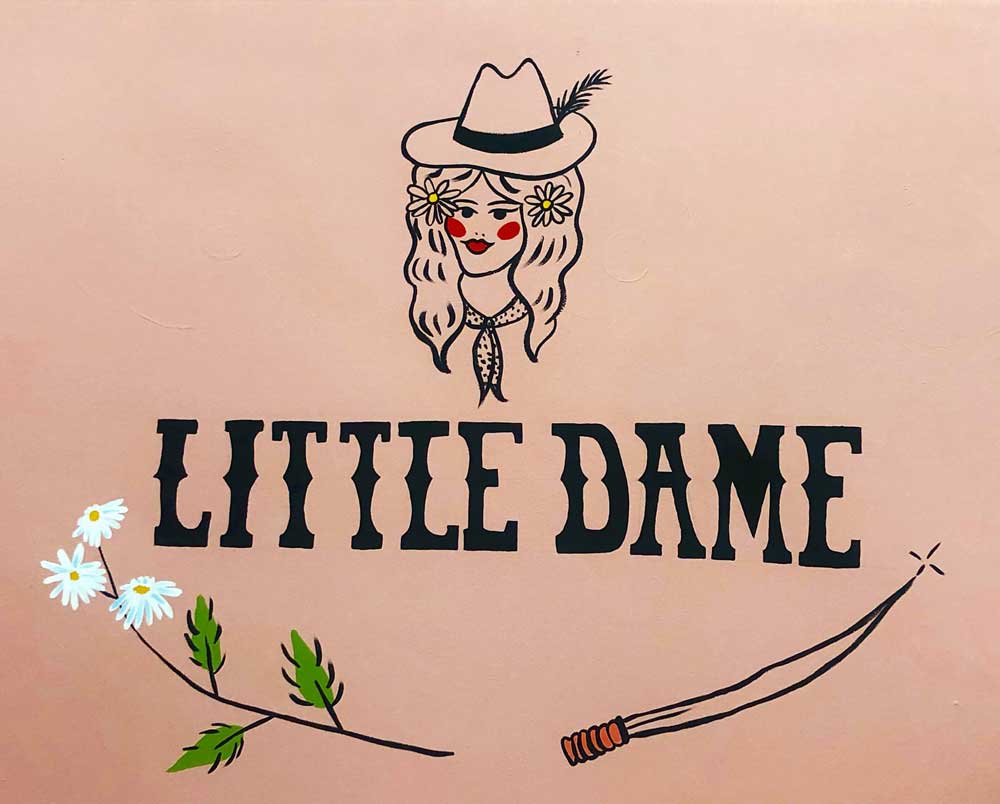 Katie: When people are starting up, they just have to realize that like, you're not going to make very much money.
"When I was starting my business, I wish someone would have told me I was going to make very much money. "
Michelle: If you're looking to go into a business to make a lot of money, this was not it.
Katie: But it's going to be scary at first, but you're going to see success and you're going to see growth, which isn't that far.
Michelle: So the–
Katie: The question is like, what would I want to know? Starting on my own, what would I tell people? Oh yeah. Yeah. I wish I knew. I wish I knew that I was going to feel disappointed.
"I wish I knew I was going to feel disappointed."
Michelle: so often, but
Katie: I got fucked twice. I think when we all envision a project, we only envision the person as very positive, fluffy. Great stuff.
You don't envision getting stabbed in the back. You don't envision people like literally wanting to ruin your life. You don't envision people like assasinating your character. I'm like, what are you doing here? We're literally just trying to have a cute little shop and like, right? The competition is crazy. So you just have to be, you have to have a thick skin and you have to just be prepared and know that like, it's not really about you.
You know, negative shit. Yeah. Yeah. And you have to be really strong. So that's what I wish I would've known. But I kinda like foresaw that in every industry there's so much competition, you know what I mean? It doesn't matter what industry you're in. Like, even if it's yoga, like something that seems like, oh my gosh, we're all so sweet here.
No, there's like, there's going to be like one yoga studio. I hate this yoga studio and that teacher side, right. This is like real life stuff, you know, and we all have to just like have a good community around us, have a level head and like a strong foundation. You need a place to escape to and focus on your mental health.
Yeah. 72 hours, 72 hours. It's tough to be a super strong. And I think that it all comes back to you seriously, believing in. Yeah. Yeah,
Michelle: Yeah, yeah. I totally understand when I get derailed is like, remember why you're doing this and again, the more you
Katie: Put yourself out there.
Michelle:Like, hey, I had to, I just get the truth, my truth. And I know you may not agree with it, but…
Katie: Exactly unapologetically yourself. To me, there was no question. I was like, yeah, I'm going to do this, right? Yeah. I'm going to go to the Women's March, too. And we made special shirts for the march and it was like a closed fist and it said protective.
I'm not, I don't care. My parents they've been watching this my whole life, but like, I literally have just been a little brat by the way,
Michelle: A strong
Katie: Yes, a strong woman, a strong opinionated one. Right. And I don't apologize about–
Michelle: –it. So what's next for your business? What do you, what do you have plans for your business growth and your services?
Katie: Thank you for asking. I'm excited. So we did see a huge shift after my, after I took over my business alone, we went from offering taxidermy classes and talks. It was very cool, honestly. For five years, it was great to like, see people learn about science and biology and like create something so cool.
But it didn't really feel like it was aligned with my persona and my heart. So we've been transitioning to like more clothing and vintage home decor and art, which I'm really excited to see the shop, continue to go that direction. You can call it a little more mainstream.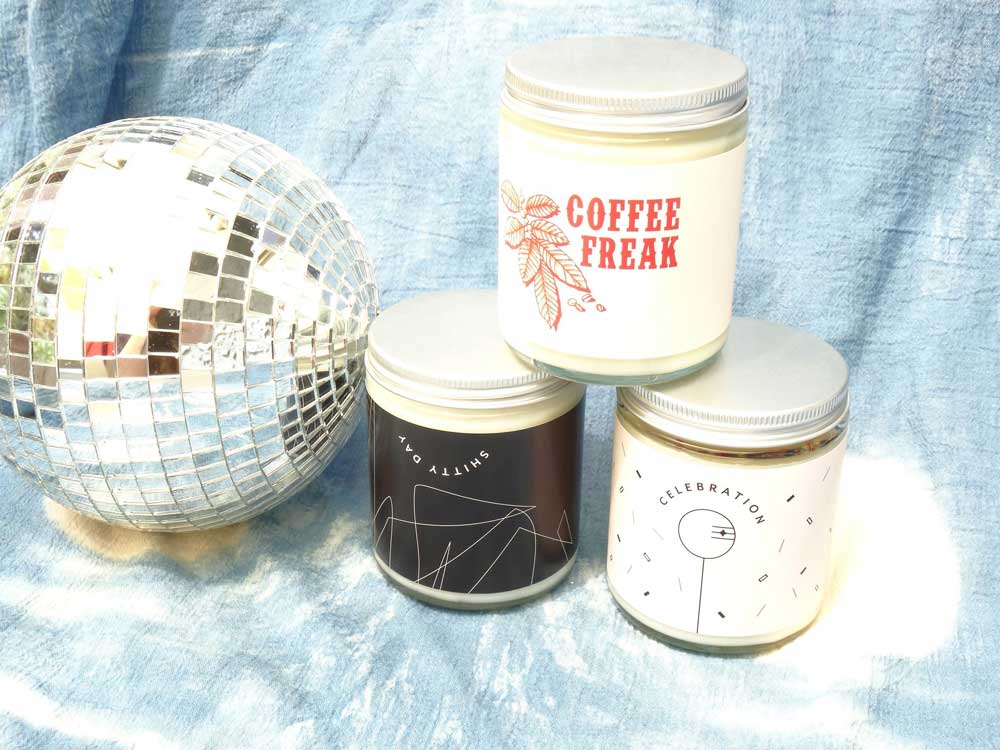 Michelle: I think people,
Katie: yeah, people weren't really buying the taxidermy stuff.
It was like a funny thing to look at. And it took up a lot of wall space. So now I'm, you know, I'm like into the wicker baskets, quilts, beautiful dresses, my art, that stuff really who I have always been. Right. So I'm excited to continue. Practicing that and getting better at that, like offering clothing.
I think for Little Dame I see a lot of events in our future. I love to curate music and art events, celebrating like these issues and artists. So I want to continue that. What I really want to plan like an adult prom for Valentine's day.
Michelle: Oh,my goodness, that's–
Katie: –amazing. Yeah. I'm going to invite everybody. Basically. It starts with the vision, like that's the big umbrella idea. And then after that, it's just plugging in like, am I going to have food? Am I going to have a photo booth? And then going out, like, who am I going to have do the drinks.
And I love curating that. That's all art, too. Yeah. So we're going to do that. And you know what, we've actually have been realizing our goals towards healing. Like a lot more lately, which is just happening naturally and I'm leaning into it. Instead of offering taxidermy classes, or people are like cutting up animals, offering like therapy.
We have an Vedic workshop in December all about like, We'll self-love and your daughter, Molly just offered something similar to that radical self-love therapy for therapy. I want to do like a sound bowl healing. I wanna experiment with meditation and getting groups of women in meditating together, expressing your feelings.
We're kind of moving away from the scientific art workshops into more traditional art and healing. So we're just going to continue with that.
Michelle: You're singing my song. I don't really like saying last question. It's the last official question what business or organization do you support over the holidays?
Katie: Thank you for asking. I totally forgot about that, but because we care about the arts a lot. We support a couple of non-profits in the shop by selling their products. So one of them was Project PAINTS. I worked with them teaching art in the prison, and we saw like their products and we're going to continue supporting them by selling their products.
But in Hillcrest at Revision Studies where they pair local artists to be mentors, to adult artists who are experiencing mental disabilities. So we sell their artwork and I'd love to continue supporting them. And then we also support like a mutual aid group called Free Shit Collective, and we collect donations everything from medical supplies to clean socks and underwear and clothing.
During the winter, we're probably going to continue collecting like warm clothing, sleeping bags, tents, tarps, to like keep people dry. We're going to continue supporting them. That's amazing.
Michelle: The Campo reservation has food we could donate. I could fill up my car and drop it off at the shop.
Katie: That would be great. There's like so many people in San Diego that need food and supplies and it's just, you know, we can't ignore the fact that like we live on the west coast and there's a lot of homeless people or people experiencing homeless homelessness.
So. Very expensive, right? It is. And after the pandemic, people are, you know, no one's talking about it, but like a lot more people are being threatened by homelessness, right? Like living in their cars, it's just like devastating. So it's not hard to just collect stuff and donate it to the Free Shit Collective.
They come and pick it up from the shop and then they just disperse it.
Michelle: Can you think about anything else that you would like to share before we like…
Katie: Thank you for talking with me and for caring about women. Thanks for the support.
Michelle: Awesome. Awesome. Good.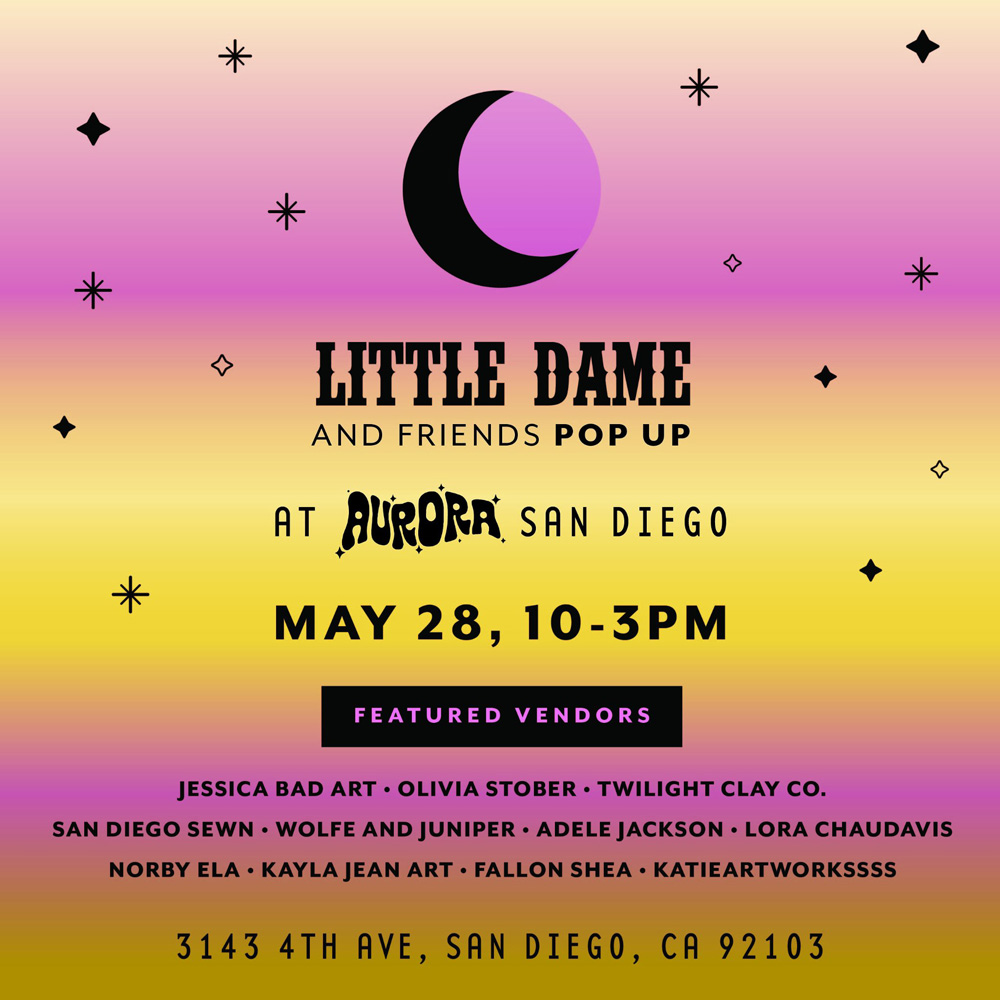 * Earlier in 2022, Katie closed Little Dame on Adams Avenue.  She had been there for seven years, however, the challenges of post-COVID proved too much.  As the saying goes, when one door closes another one opens.  Katie, being Katie, knocked down the doors and you can find Little Dame at See Hive in Liberty Station.  You can stop by any day of the week 11a to 6p, online, or find her at one of Little Dame's events.  You will find the same fun and eclectic offerings in the new space, as well as art from other artists. https://littledameshop.com/