Alive with Dr. Zive: Dr. Z and Robin Discuss Notable Fiction Books (Part 1 of 4-part series)
The House of Erzulie by Kirsten Imani Kasai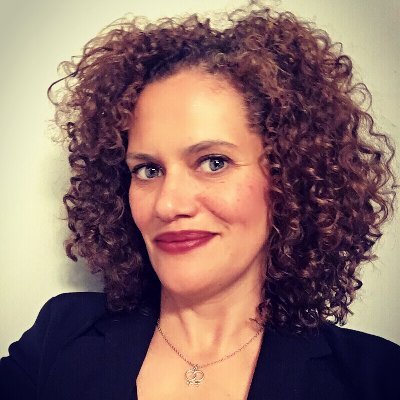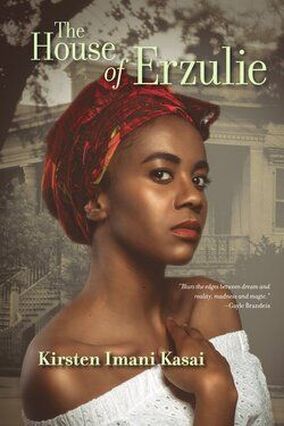 Dr. Z: This author is one of my best friends. Her daughter is on the book cover. Kirsten is a fantastic writer. The House of Erzulie, she's gonna get mad at me that I've screwed up the name, tells the eerily entwined stories of an ill-fated young couple in the 1850s and the troubled historian who discovers their writings in the present day. Emil St. Ange, the daughter of a Creole slave-owning family in Louisiana, rebels against her parents by embracing spiritualism and advocating the abolition of slavery. Isidore, her biracial, French-born husband, is horrified by the brutalities of plantation life. His journals reveal how he becomes unhinged. New Orleans is a character in the novel, too.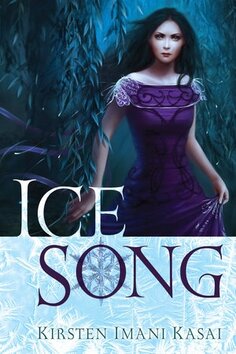 ROBIN: Kirsten's first novel, Ice Song, was one of the books that got me excited about reading again, you know? Getting my master's, single parenting, working full-time on the slow boat of higher education, and so on. I started reading again. I would stay up until one or two in the morning because I just couldn't stop reading.
Dr. Z: What's really cool about this novel is it talks about slavery and its brutality, and about spiritualism and African-American history. I've told Kirsten it would be great if she wrote a screenplay based on the novel because it felt epic. If you have ever been to New Orleans, it is an experience. Kirsten's writing brings me back to the lush, historical, and secretive world of New Orleans.
Yeah, this is a great novel and I highly recommend it, as well as her other two novels, Ice Song and Tattoo.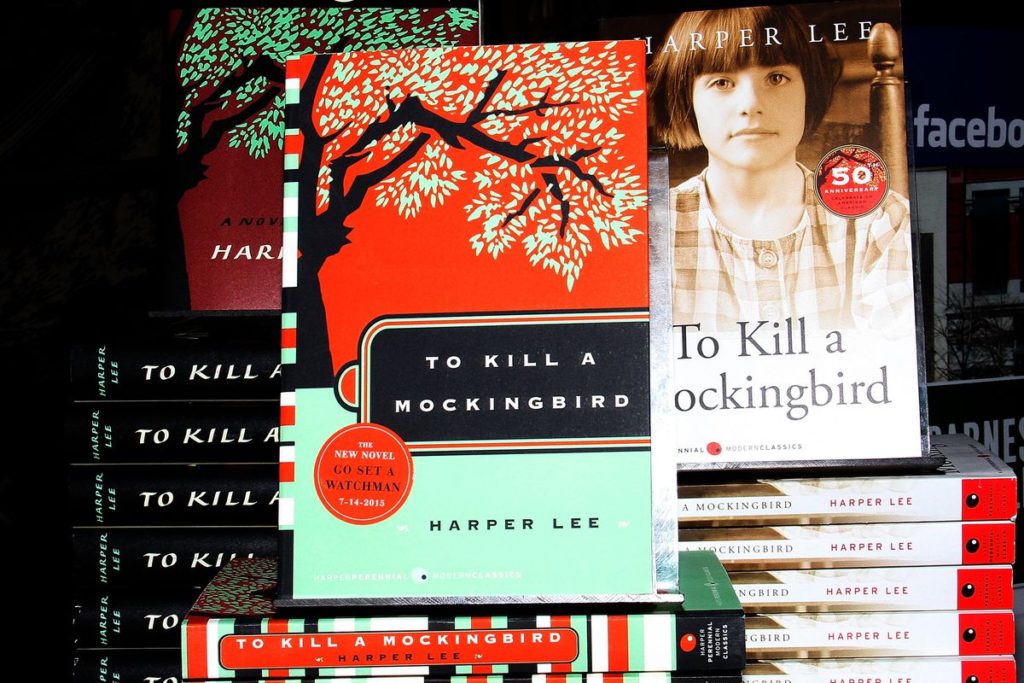 To Kill a Mockingbird by Harper Lee
Overview: Set in fictional Maycomb, Alabama, To Kill a Mockingbird is a coming-of-age story of a young girl, Jean Louise ("Scout") Finch, who awakens to racism and prejudice in her town. When one of the town's black residents is falsely accused of raping a white woman, Scout's father, Atticus Finch, agrees to defend the young man.
Dr. Z: Our next novel is To Kill a Mockingbird. Okay. I don't know about you, but I know, this is one of those classics that you have to read in high school. So, did you have to read this one?
ROBIN: Not that I recall. I wasn't into reading when I was in high school, but I remember reading it later a couple of times.
One of our FB Live participants, Meghann says, "I had to read that for school. Such a powerful read."
Dr. Z: This is a classic, this is going to be around forever. Her life is stranger than fiction. She was a recluse. She didn't really want to be part of the whole fame thing.
The novel is about a Black man accused of raping a white woman. A lawyer, Atticus Finch, takes his case. Scout, Finch's daughter, is the narrator of the novel. It's about racial injustice. I'm making that sound very boring, but it's not. She's a great writer. Really.
To Kill a Mockingbird has been translated into more than forty languages, sold more than forty million copies worldwide, served as the basis for a motion picture, and was voted one of the best novels of the twentieth century by librarians across the country.
ROBIN: All right. I read it quite recently during the pandemic, you know? I can just feel the lead character, and I just love the scenery about living on the river. It's about survival. I just can't believe what we as people can do to others when we don't want to admit it, you know? I often think of the homeless, the transient, which, kind of compares to this book. It inspired me to start reading more books about that time and how we, as you know white people, how we treat other people.
Where The Crawdads Sing by Delia Owens
SYNOPSIS: For years, rumors of the "Marsh Girl" have haunted Barkley Cove, a quiet town on the North Carolina coast. So in late 1969, when handsome Chase Andrews is found dead, the locals immediately suspect Kya Clark, the so-called Marsh Girl. But Kya is not what they say. Sensitive and intelligent, she has survived for years alone in the marsh that she calls home, finding friends in the gulls and lessons in the sand. Then the time comes when she yearns to be touched and loved. When two young men from town become intrigued by her wild beauty, Kya opens herself to a new life–until the unthinkable happens.
Where the Crawdads Sing is at once an exquisite ode to the natural world, a heartbreaking coming-of-age story, and a surprising tale of possible murder. Owens reminds us that we are forever shaped by the children we once were and that we are all subject to the beautiful and violent secrets that nature keeps.
Dr. Z: Ah, Where the Crawdads Sing…There are no words. Well, there are, but I would do a disservice to the book by trying to explain its impact on me.
Yeah, I'm so excited. The setting and the scenery, you're there like you're wherever I think it is North Carolina. I don't remember where exactly it was a girl that gets abandoned by her family and she ends up living off the land. And she ends up going to school with bare feet and there's she gets involved with a man a boy in the town, and it's actually about classism, and marginalized people.
I'm thrilled that Reese Witherspoon has picked this novel up to produce as a movie. She, also, did Wild, which is another favorite memoir of mine.
Meghann: Daisy Edgar-Jones is going to star in the Crawdad movie. She actually starred in Normal People, another adaptation of a novel.
The Time Traveler's Wife by Audrey Niffenegger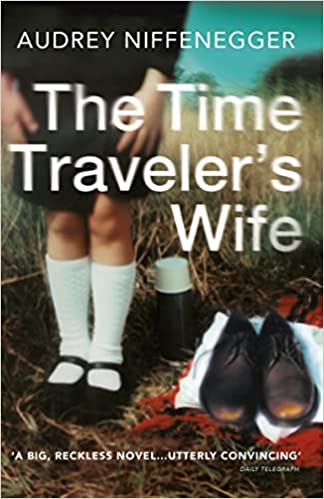 Synopsis: A most untraditional love story, this is the celebrated tale of Henry DeTamble, a dashing, adventuresome librarian who inadvertently travels through time, and Clare Abshire, an artist whose life takes a natural sequential course. Henry and Clare's passionate affair endures across a sea of time and captures them in an impossibly romantic trap that tests the strength of fate and basks in the bonds of love.
Robin Mc: Oh my goodness. Talk about richly written I love the final scene in the novel. This is one of the books I refuse to watch the movie because the book was everything to me. The storyline means eternal love.
The storyline is about a relationship between a man and a woman. The man is a time traveler and he comes back and forth at different times in her life. Their love withstands everything Time. True, deep to the bone love, forever and always.
Dr. Z: I didn't see the movie. I'm afraid of doing that as well because I did love the book. This is one of the first books when I started getting into writing I was like, holy crap because it's just so brilliantly done, and it's such an engaging story and I'm into romance. So I'm a sucker for romance.
Haley: I saw the movie and I liked it.
(End of Part 1 of a 4-part series)